Flotsam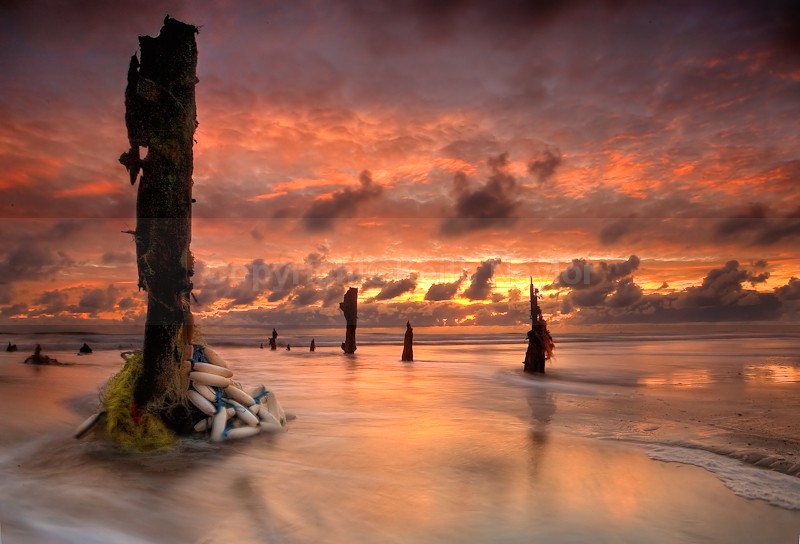 Drove out to Spurn Point on the River Humber again this morning. There is always something fresh there. Arrived an hour before dawn and stumbled my way down onto the beach. I found the remnants of a fishing net caught on one of the groins.

It adds a bit of colour to the foreground.

1.3 seconds at f22, 6 stops of graduated neutral density filter to bring the sky down to the same exposure as the foreground.
Also in: 2009